Here is a quick project I wanted to make for my friend Jewells (
her blog is here
). This lovely lady, whom I met through the fabulous
TTMT
community, has sent me care packages full of crafty goodies which both my daughters and I always thoroughly enjoy.
I happen to know that she is a loooong-time Dr. Who fan, and I believe Her Doctor is #4. So, what to do? A mug rug, that's what.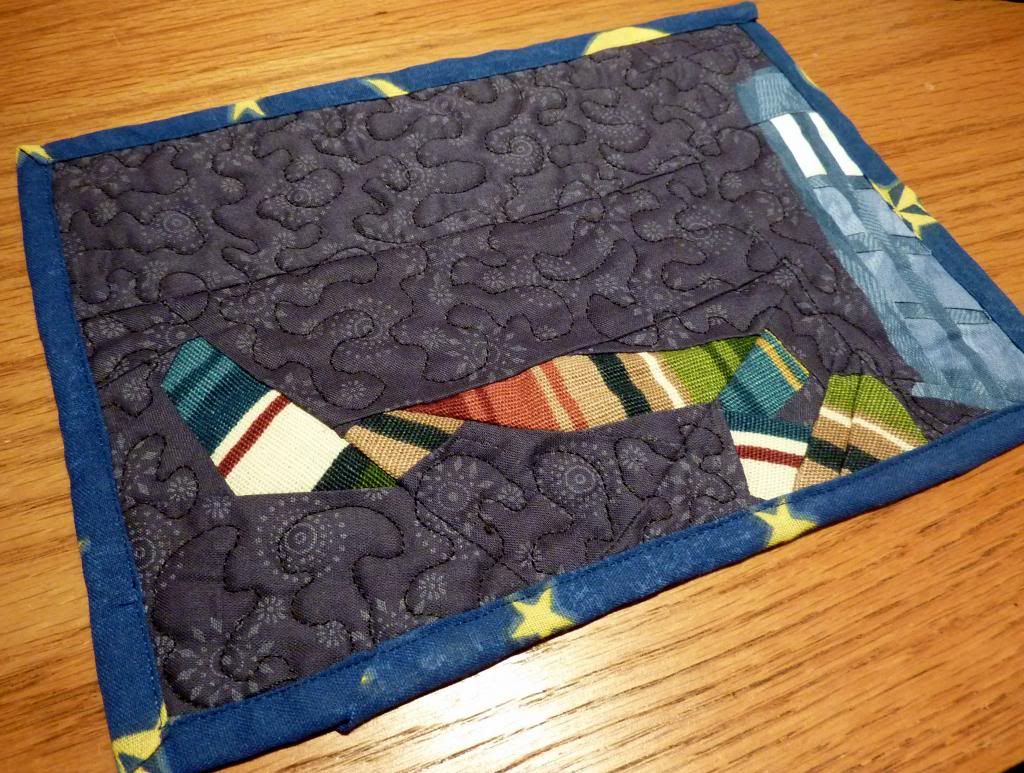 These are two patterns from
Fandom in Stitches
. Halves of two patterns, actually. The Doctor's scarf is the lower half of
Cat's 'Torn Ribbon' pattern
, and of course the half-TARDIS is
Jen's TARDIS, version 2
. I have not seen the older incarnations of Dr. Who (like so many others, I started with Ecclescakes), and I'm pretty sure his scarf was never flying out behind the TARDIS, but what the hey. You get the idea.
Enjoy your cuppa, Jewells! :)