When Jen posed a mashup challenge to all of us Fandom in Stitchers, I knew what I had to do!
I ended up winning the challenge! :D
Here is my initial sketch, done of the scrap of paper where I printed off the description of the sitting room at Spinner's End from HBP:
I ran out of time to do the Oriental rug, but overall I think I got the gist of it. Originally there was to be a certain Professor's wand and a cup of tea on the "rickety table," but the sonic screwdriver got left there instead.
Here is an action shot of the Work in Progress: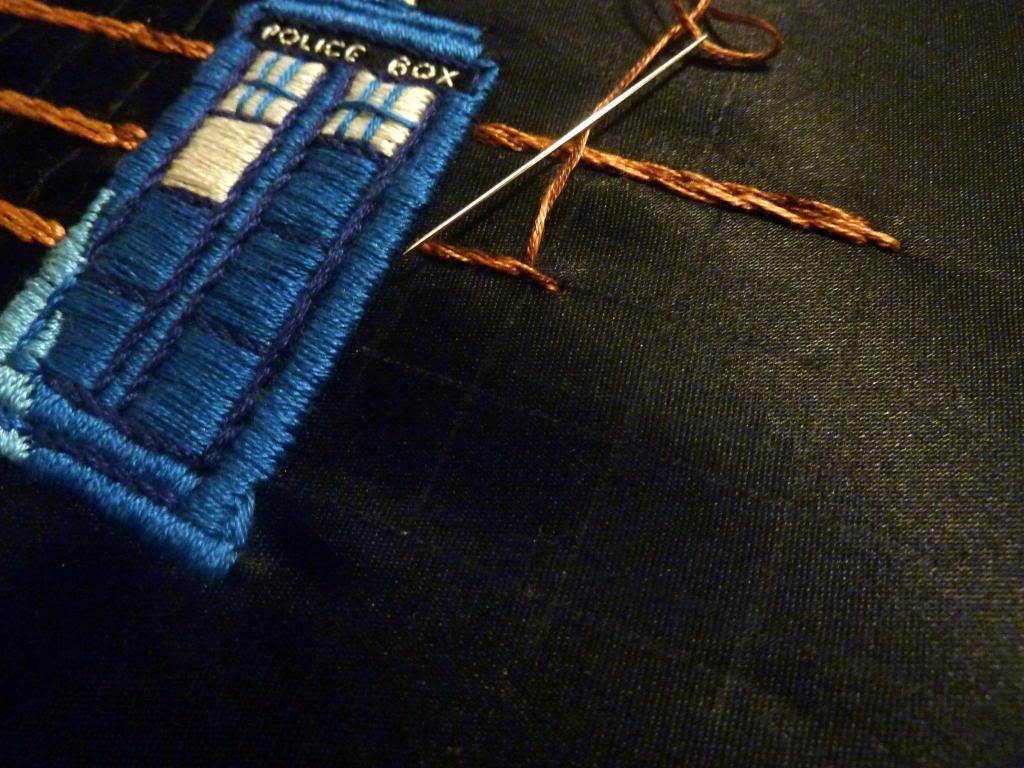 And do you wanna see the back? It's a hot mess!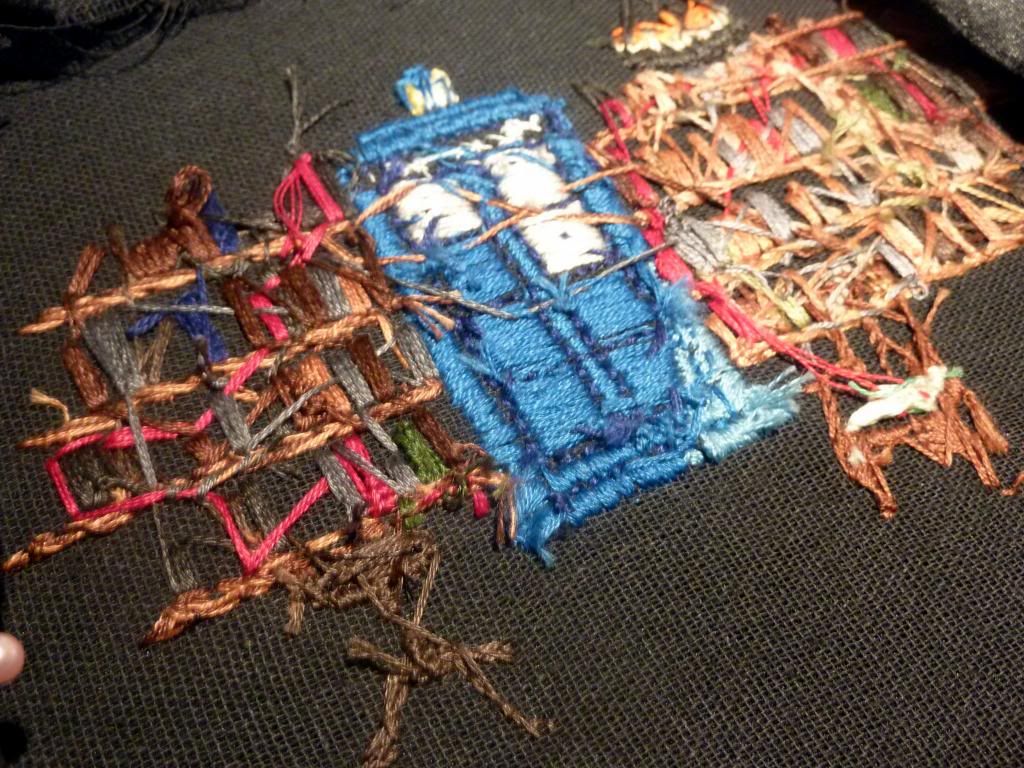 And a few closeups, as requested by the fabulous
Soma
herself:
The Sonic Screwdriver is simply 1 bugle bead and 2 seed beads!
Safe to say I ran out of blue floss after the TARDIS was done.
Here is the Professor's threadbare chair, worked in satin, chain, and bullion stitch.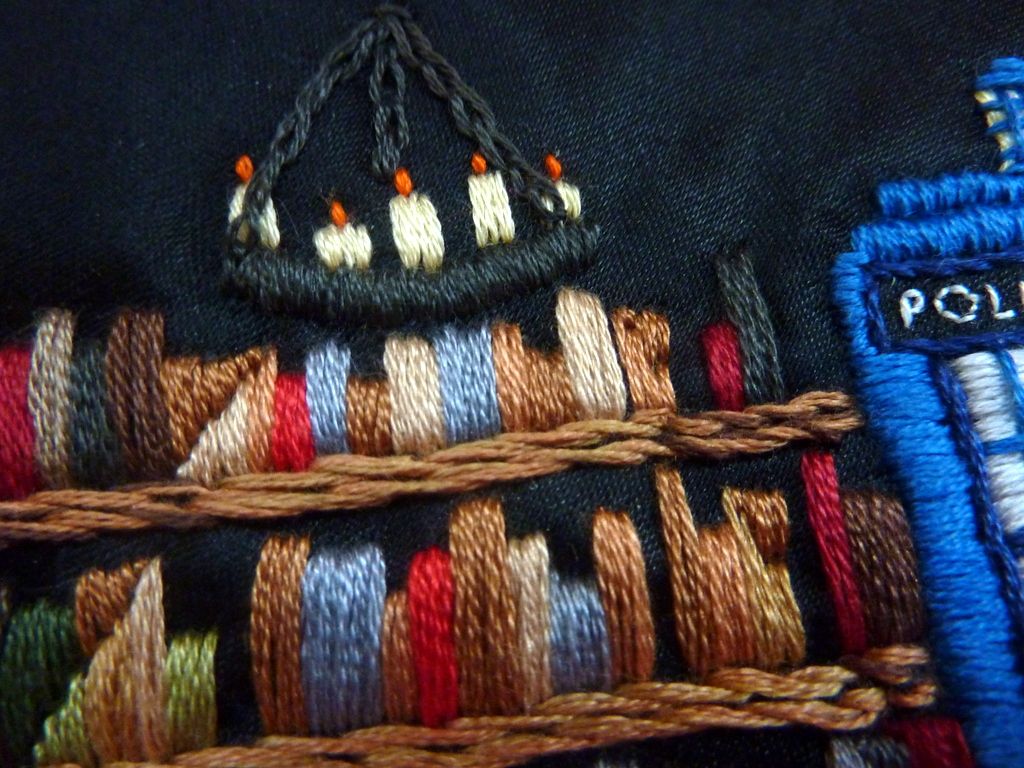 And here is the "candle-filled lamp" as I saw it in my head.
Thank you, as always, to Jennifer at
FiS
for motivating us all to make our fandom daydreams come to life!